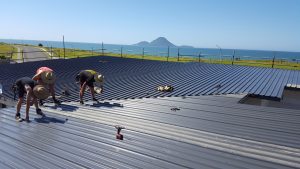 New Roofing
Are you in the building/planning stages?
Now is the best time to think about your roofing options. We select from an extensive range of products, providing you with many choices in regard to colours and rainwater system styles that will meet varying local conditions. We take the time to listen to your needs and fulfil your roofing requirements.
To find out more about different roofing styles and colours click here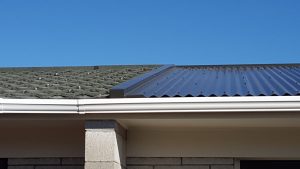 Re-Roofing
Time for a new roof? Spouting leaking?
Refresh the look of your home with a new roof or new spouting. We provide a comprehensive re-roofing service with our team combining roofing and building skills to overcome any difficulties – colour or construction wise. To view the different options for your new roof click here.
Waterproofing
Need a reliable water tight surface?
We use superior waterproofing technology -Water Proofing Systems – providing you with a tough seamless membrane surface, giving you long-term protection against water seepage.
Water Proofing Systems waterproof coating systems are ideal for vehicle or pedestrian traffic. Protecting structures from water penetration while remaining flexible enough to handle all-weather expansion and contraction from heat and cold.
Uses include waterproofing roofing, decking, re-coating fibreglass, exterior concrete sealing, masonry, tanking, pools, dams, reservoirs, and internal wet areas including bathrooms, shower walls and floors.
For more information about Water Proofing Systems waterproofing service please contact us directly to request a free quote.