Bay Roofing was established in 2003 by Mike and Giselle Voysey and since then the name has become synonymous with quality and service across the bay. Giselle who has worked as co-director and office administrator for the company for the last 18 years says, "Our aim is to provide a hassle-free professional service from start to finish.  We have the most experienced team to make sure this happens and we guarantee satisfaction to every one of our customers and ensure  peace of mind by using high-quality products."
The team at Bay Roofing have years of valuable experience between them.  Mike Voysey has been in the roofing industry for over 30 years and is proud of the way the company has grown. Asked what is the secret to their success Mike says, "the key to our success is the flexibility and diversity of our product range and our extensive experience.  We use the highest quality products and consider the most suitable product for the client depending on the varying conditions of their area and budget."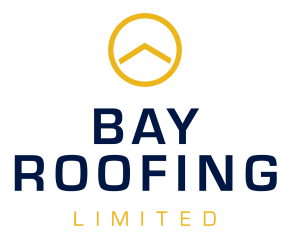 I would highly recommend Bay Roofing Ltd. Right from the outset, Mike provided a comprehensive quote and was happy to answer my questions regarding the job.  Mike's team did an outstanding job installing my new roof despite rain, accessibility problems and my two dogs.
The team were professional, friendly, cleaned up after themselves and I believe did an awesome job.
Bay Roofing provided such a great service installing our new roof.  From start to finish they were extremely helpful and were able to answer all our queries.  The job was completed smoothly and timely. The finish turned out great and we couldn't be happier with the outcome. 
Thanks to Mike and the team for providing us with our new roof! 
I am a "weekend builder" building a new house in Opotiki which is away from my home town and knew no one in the roofing trade in Opotiki.  I asked my plumber who to use "specifically for TPO membrane roofing" and he recommended Mike and the team at Bay Roofing.
Due to Covid19, I was unable to plan ahead very far at all.  When the lockdown lifted, when the weather gods shined on me and the stars lined up for the following days, I rang Mike to ask if he could do the roof a few days later.  That was on Thursday and I thought asking him to do the job on the following Monday was a bit cheeky and hopeful but thought I'd ask anyway.  This would allow me the weekend to get the ply and skylight sorted out and a moisture inspection completed first thing Monday am.  I did not expect Mike to be able to do it at late notice like that.  Mike was very accommodating and made things happen for me.  Nothing was a problem and Mike was easy to deal with.  I found him incredibly reliable and they completed a very nice tidy job.  Very very happy to get the roof on after a 5-week covid break in the building which came at the worst possible time for me.  Highly recommended.  Thanks, Mike.